Derby Bar is the place-to-be in Monza, where enjoying a gourmet aperitivo italiano, a cappuccino or a refined after-dinner with eclectic or classic mixes. Let our bartender advise you on the best labels in our selection or indulge in his creative cocktails. And for aperitivo, Derby Grill's Executive Chef Fabio presents Italian tapas-style creations to share in the stunning setting of our Veranda overlooking the Royal Palace.

OPENING HOURS
Every day
from 7 am to midnight
ContaCTS
+39 339 7913900
info@derbybar.it

FOOD & DRINKS
Every day
from 12 pm to 10 pm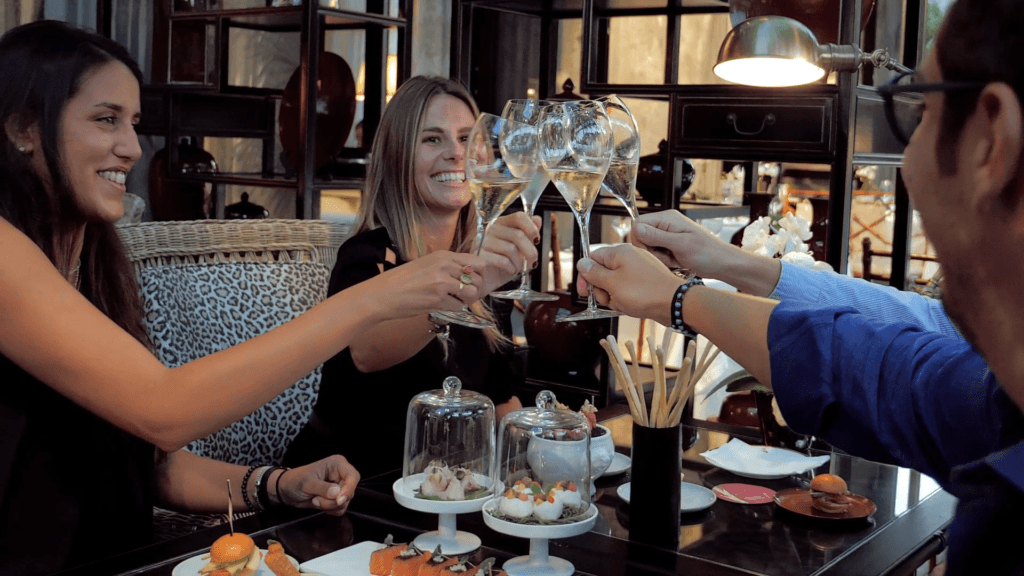 Aperitivo with a view: our Veranda overlooking the Royal Palace boasts one of the most fascinating views of the city! The perfect location for a creative or classic cocktail, a coffee with friends or a family brunch, where you can spend enjoyable, happy moments…
Every day, at the Derby Bar, you can enjoy a relaxing moment from breakfast to after-dinner drinks and aperitifs. Our bartender will mix the great classics and amaze you with his creative choices, the chef will tempt you with his typically Italian-style tapas.